Regular price
Sale price
$ 449.99
Unit price
per
Sale
Sold out
Prepare to be blown away by fantastic holographic stickers. These stickers will stand out whether you plan to sell at a convention or give them away as marketing agents. Holographic stickers are digitally printed and made from ingenious polyester. The adhesive gives these stickers incredible endurance for a long indoor life.
Our bulk rates allow businesses and individuals to implement holographic stickers at affordable prices. You can let your creativity run wild since there are few limits to shape and size. These stickers are great for laptops, smartphones, and notebooks.
Media Types
Holographic Polyester (Indoor) - This material is a seamless rainbow pattern known as laser, diffuser, or prismatic. Holographic decals are gloss overlaminate and intended for indoor use only.
White Reflective (Indoor / Outdoor) - Visible at night when illuminated by a light source. They are slightly gray or pearlescent during the day.
Glow-in-the-Dark Vinyl (Indoor) - This decal offers short-term visibility when the lights go out. Intended for indoor use only. Art must be provided in vector format. This sticker will glow the brightest in white areas of your artwork. 
How to Submit Art to Us.
Upload your file(s) in the above form. Make sure to add a "bleed" area if you are not using a white border. Bleed is the distance the ink extends past the finished edge of the product before final cutting. The standard minimum bleed for our custom stickers is 1/8" (.125"). 
Include a .jpg, .png, or .pdf for reference

JPG or PDF files should be 600 dpi.

Vector files are preferred. 

Vector files required for GITD material

Convert all fonts to paths/outlines

Include or embed all placed images

Submit artwork at the actual size

Identify all spot colors (vector files only)

Allow for a bleed if necessary

Submit the original file if possible

Indicate the cut/die line clearly

Verify art meets all Artwork Guidelines
Details About Turnaround
Production time requires five to seven business days.
Holographic Stickers Require a Digital Proof of Approval
Before we print, we will send you a digital proof showcasing your holographic stickers. There is no extra cost for this service. You will receive a PDF in your account email, usually within twenty-four hours. 
Product Details
Printkeg produces beautiful Reflective Decals to highlight a brand or message in three materials: white reflective, glow-in-the-dark, and holographic. Choose outdoor durable white reflective decals for low light or night visibility used for fleet marking, industrial, or security applications. Glow-in-the-dark decals have a luminous component that will glow for approximately one hour after proper charge time (recommended for indoor applications). Holographic decals provide a metallic iridescent rainbow effect designed to generate attention for any brand (recommended for indoor applications). Choose from three materials for high-quality white reflective, glow-in-the-dark, or holographic stickers that will exceed your expectations. 
More About Holographic Sticker Printing
Hologram sticker printing can be an excellent alternative for small businesses and artists to boost their brands. Holographic stickers feature a gorgeous rainbow prism capturing and refracting light, instantly catching the eye. Your design can appear both ethereal and avant-garde, ideally suited for fan artists, tech companies, nail and beauty brands, lifestyle products, and streetwear brands.
View full details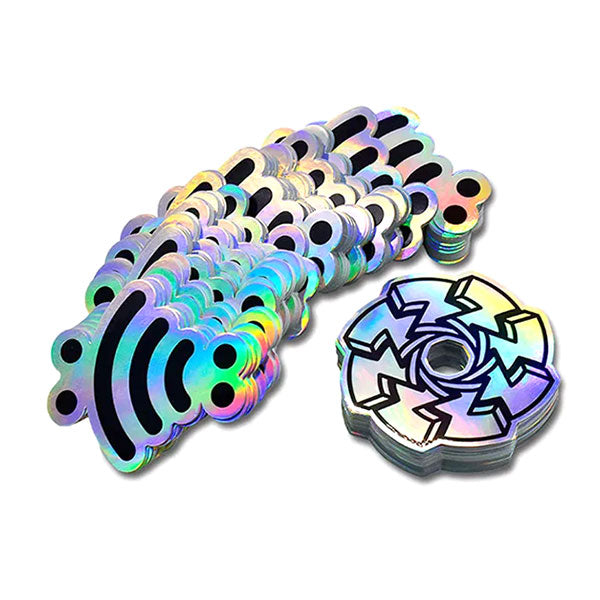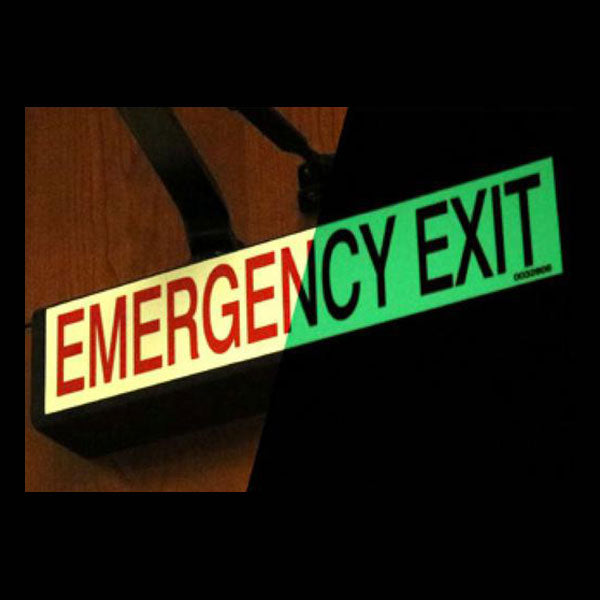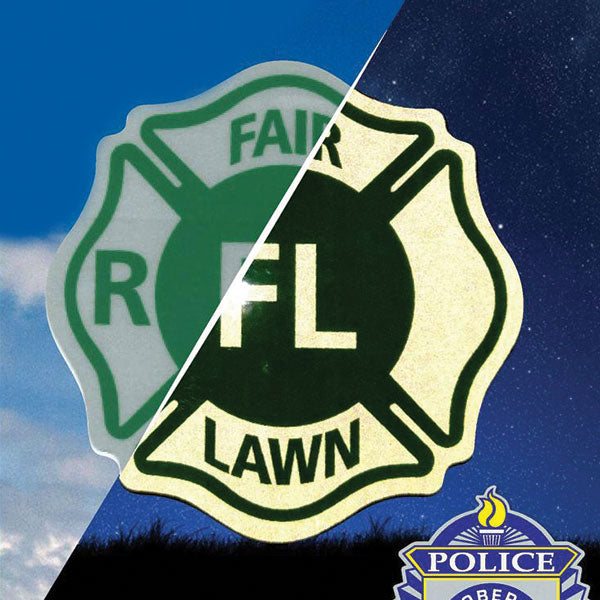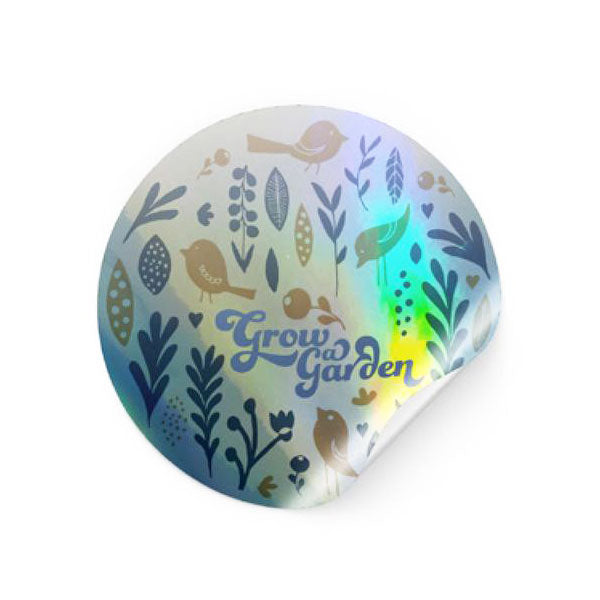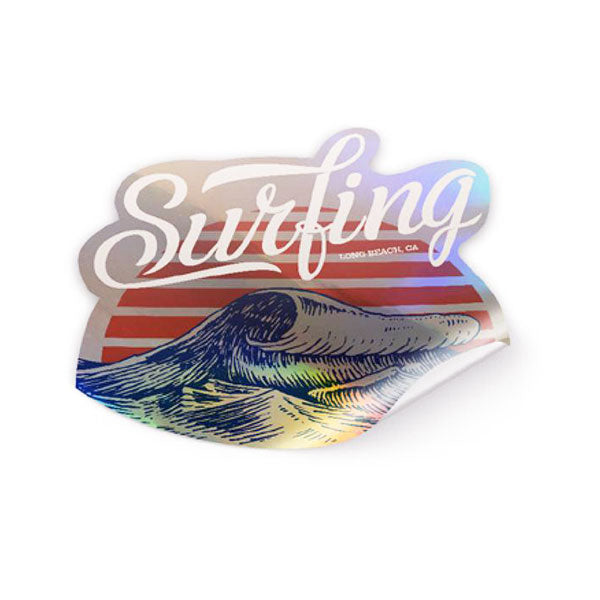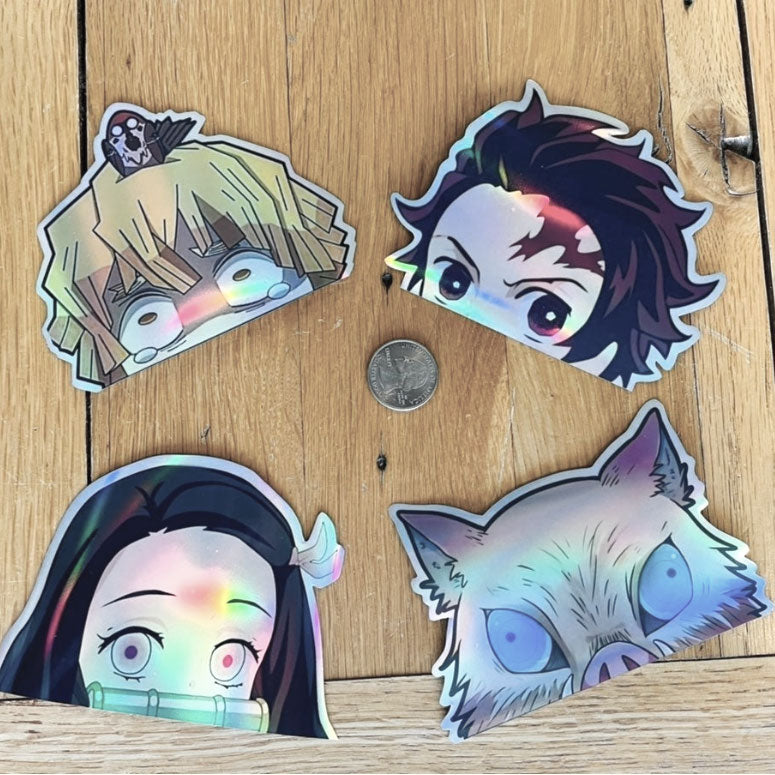 Service Descriptions
Digital Proof

A Printkeg artist will prepare your artwork for printing and send you a visual in PDF format via email. This usually takes place within a few business hours. The image we will email you showcases trim location and CMYK colors in a limited fashion.

Make Graphic Work

This $9 option informs our staff to move forward with quick fixes and tackle any possible obstacles. Benefits may include reviewing file dimensions, tackling border issues, and reworking challenging "bleed" areas. There is one goal in mind: to ensure perfect Art Prints.

Edit My Design

This option is inexpensive for hiring us to modify your image file. Our designers edit or place elements into your file, like text, images, etc. The most common use of this service is changing event dates, removing signatures, and swapping photos.

Create My Art

We hire a trusted graphic designer with whom we've worked closely to help you create a new design from scratch. Most communication is via email. Most designs are finished in only a few business days.

Rush Turnaround

Rush Turnaround speeds up your order time by one day. That could mean same-day printing. You need your prints urgently, so we will try to make it happen. We sometimes expedite the shipping if we cannot honor same-day printing.

Free Art Inspections

A human artist reviews every single file before printing starts. If we notice any problems, a Printkeg representative will contact you via email with options how to move forward.
Why Should You Print With Us?
Guaranteed Happiness

Our primary goal is to make sure you are happy with your prints, The Printkeg Promise. This is our guarantee and commitment to serving artists across the nation. It doesn't help anyone if you purchase retail art you can't actually sell. We are here to ensure your success.

Dedicated to Artists

In our "About Us" area, you can view incredible photographs of the most recent Fine Arts Printing projects we've worked on. We geared our entire atmosphere, including the workforce and production facility, to serve retail artists first and foremost.

Fast Production Times

We contribute some of the fastest turnaround times for Art Prints in the Fine Arts Printing industry. You'll be impressed with our fast production times, rush turnaround options, and available expedited shipping methods.