Regular price
Sale price
$ 23.99
Unit price
per
Sale
Sold out
The remarkable details, color accuracy, and media quality of our custom large prints and photographs are spectacular and unmatched at these price levels. Two versatile media choices include satin photo gloss and photo matte paper. We specifically selected these media for exhibits, photo enlargements, and giant artwork of any assortment. Our museum-like quality printing methods and archival paper ensure a fantastic final product.
What is Giclee Printing?
Giclee is a French term meaning "to spray" and represents the style of inkjet printing. Our large format inkjet printers use small spraying instruments that match colors and apply ink precisely, giving artists a high-quality impression of their original artwork.
Two Archival Papers Combined with Giclee Printing
Premium Gloss Paper (Giclee) - Considered more like a satin gloss, this premium HP photo gloss paper supplies vibrant colors and superior fade resistance at a very competitive price. This media also ensures perfect color, excellent luster finish, plus a 200-year archival rating.
Premium Matte Paper 

(Giclee)

 

- We offer an FSC Certified, unique matte photo paper that is heavy with an elegant, smooth finish. This media delivers full-color graphics and photo-realistic images with uniform ink coverage.
Additional Paper Choices for Marketing 
Semi-Gloss Cardstock

 - This 12pt economical paper option features thickness and durability. Its semi-gloss surface and the block-out center layer will keep the light out, ensuring 100% opacity. They are ideally used to print cheap event posters, indoor signs, banners, and P.O.P. items.
Classic Glossy Photo Paper -

 

Posters are printed on a photo quality, glossy paper stock. They can be used to print enlarged photos, signs, and artwork. They are delicate and not scuff-resistant or waterproof.
We Welcome Multiple Files
Even if every file is unique, you will still receive bulk rates based on the total number of large prints. If your order will contain multiple files, please email the artwork or send it via file-sharing applications like Dropbox, OneDrive, or Google Drive.
Turnaround For Large Photos and Prints is Fast
Turnaround time begins once artwork is approved and adequately prepared for production. Printkeg offers one or two-day turnaround options for large prints, photo printing, and photo enlargements. Digital proofs, artwork concerns, and quantity splits may increase turnaround time. Still, our staff works diligently to keep orders on schedule.
Sending Art & Photographs To Us is Easy
Upload your artwork to us through the above form. However, if your poster file is larger than 20MB, please send it by email to art@printkeg.com or via file-sharing apps such as Box, Dropbox, Google Drive, or any alternative service of your choice. Please remember to provide us with the order number.
Digital Proofs for Large Prints are Available
If a PDF digital proof is vital, please select the "Email PDF Proof" option for $5, and we will send one within 6 - 8 business hours. Digital proofs will likely alter turnaround by adding one extra day. Turnaround begins once you send back approval for printing.
By default, our designers review bleed, resolution, and size for all artwork before printing. If obstacles arise that we cannot quickly adjust, we will contact you or email a PDF proof demonstrating those concerns. We do everything possible to ensure you are happy with the final prints. 
You Can Print Almost Any Large Size
We print many convenient sizes often utilized by photographers and artists, including 16x20, 18x24, and 20x30. Many other sizes are also available, and custom cutting is welcome at no extra charge. Please call our office to discuss your project further or provide more information in the "Messages / Instructions" area.
Large Prints Are Full Bleed
All large format prints are considered full bleed, "edge to edge," or borderless. Please leave about a 1/8" trim area, if possible. Otherwise, your image is slightly stretched to attain full bleed.
We Offer Many Incredible Media Choices
All paper choices are archival and engineered for printing beautiful photography and illustrations.
Canvas - Our Graphic Matte Canvas (or Art Canvas) is a premium cotton/polyester (65/35) blend canvas.
Photo Gloss - This premium HP photo gloss paper supplies vibrant colors and superior fade resistance at a competitive price, ensuring perfect color, an excellent finish, and a 200-year archival rating.
Photo Matte - We offer an FSC Certified, unique matte photo paper that is heavy with an elegantly smooth finish. Photo matte delivers full-color graphics and photo-realistic images with uniform ink coverage.
Watercolor - Watercolor paper adds an interesting natural texture to photography and digital media. Collectors who like to handle out-of-frame prints will appreciate this paper's rigidity and surface. Watercolor Paper has an unassuming white exterior and is neutral-toned, acid-free, and made from 100% cotton rag.
Vinyl - The vinyl material is available in our banners section. Canvas and watercolor papers are available in our fine arts printing section.
Art Specification to Improve the Quality of Your Large Prints and Photography Printing
If the below recommendations appear Latin to you, don't let that hinder you from getting started. Our friendly team reviews all artwork to ensure your large prints print sharply. If we cannot resolve any issues we discover, one of our team members will reach out.
We treat most wide-format printing differently than our smaller prints. Feel free to make the dimensions of your art files the same as the print size you select. For instance, if you order 20" x 30" prints, your art can be 20"x 30". Everything should work fine if the most critical elements are around a quarter-inch away from the edges.
While drafting large print designs, exporting files from your camera, or photographing paintings, ensure your final print file will be at least 300 dpi. 300 dpi is the lowest setting considered high-quality in the print industry. Unfortunately, many apps and software export art as a web-graded 72dpi or low-setting 132dpi. Those images may look fabulous on your monitor but not so great via print.
We like PDF or JPG files. Our internal designers also accept other standard file types such as PNG, EPS, or TIF. If you are working in Photoshop or Illustrator, make sure to flatten layers or outline fonts before saving. Also, review the "save" settings to ensure they are not compressing the file.
Unlike our smaller print products, you can submit files in RGB or CMYK color mode. Our giclée printing can reach colors beyond CMYK. Although we cannot technically match every RGB color (such as fluorescents), this benefit is superior for reproducing artwork.
Templates Not Required
We ask for a 1/8" bleed area for large prints and photographs. Since that is such a small trim amount, most customers send in art with the desired print dimensions. If we run into obstacles, we will contact you immediately. For customers being extra cautious, please feel free to send art with ample bleed.
Large Print Reviews Are Positive
"Beautiful job. My large prints were delivered in less than 24 hours. You will get all of my printing business from now on." - G. Berg
"PrintKeg is fabulous! The prints arrived when they said they would; the coloring turned out perfect. I will definitely be placing all of my future large print orders with PrintKeg from now on. Thank you!"- M. Antonio
"The quality and the price of the print is awesome! I ordered some poster prints and I love how thick the paper is and how clear the print is. Thank you! I will definitely begin printing all of my jobs through you guys." - Y. Aquino
How We Ship Large Prints and Photographs
Large prints and photographs are carefully rolled with Kraft paper and inserted into a highly durable shipping tube. We may add bubble wrap or paper inside to prevent posters from shuffling. Somehow UPS still manages to damage these tubes, which is quite an accomplishment on their part. Nevertheless, if damage occurs, we will reprint and ship immediately at no charge.
View full details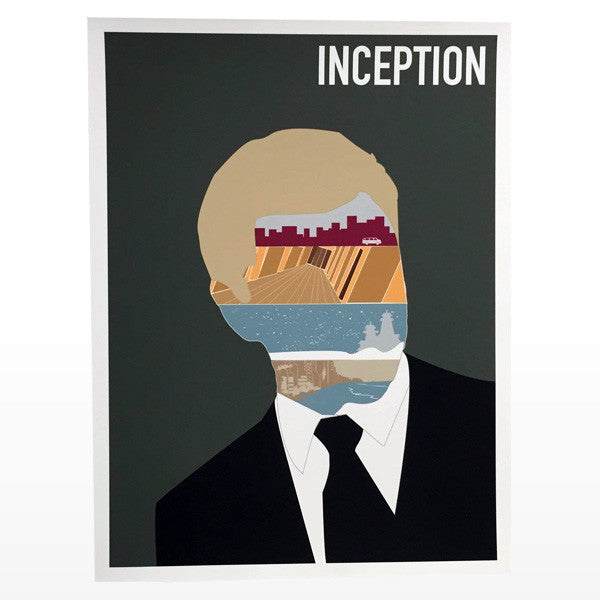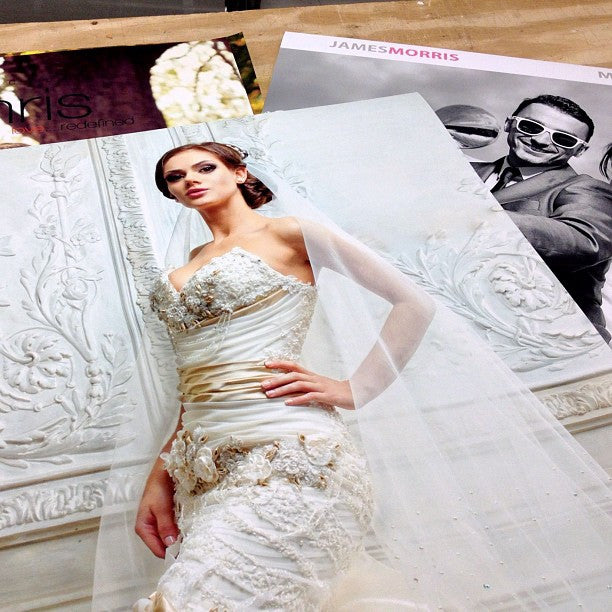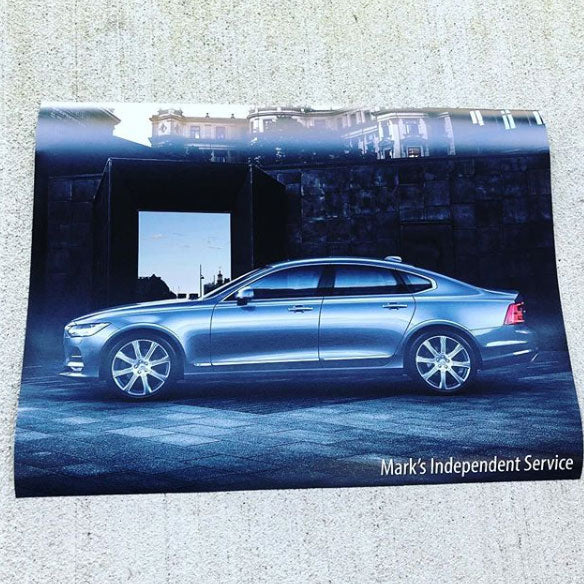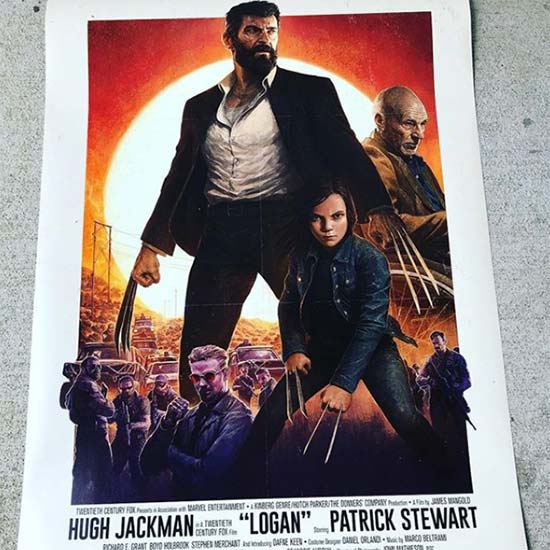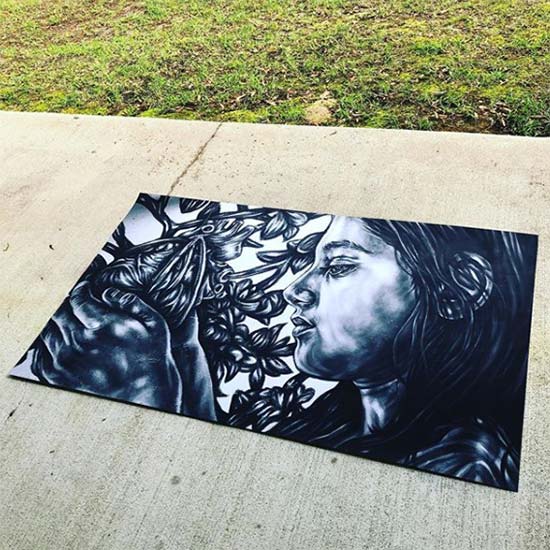 Archival Papers for Large Giclee Prints
Semi-Gloss Cardstock

This 12pt card option features a semi-gloss surface and a block-out center layer will keep the light out, ensuring 100% opacity. They are ideally used to print event posters, indoor signs, banners, and P.O.P. items.

Classic Glossy Photo Paper

The classic glossy photo paper can be used to print enlarged photos, signs, and artwork. They are delicate and not scuff-resistant or waterproof.

Premium Photo Matte Paper

Made for giclee printing, this FSC Certified matte photo paper is heavy with a sophisticated, flat finish and delivers full-color graphics and photo-realistic images with consistent ink coverage.

Premium Photo Gloss Paper

Combined with the giclee printing method, this premium satin-gloss photo paper furnishes vibrant colors and superior fade resistance. Enjoy the perfect color, excellent luster finish, and 200-year archival rating.

Media For Art Reproduction

Watercolor Paper has a natural white, acid-free, and made from 100% cotton rag. Canvas is stretchable, water-resistant, textured. Both media options are perfect for fine art reproduction.

What is Giclee Printing?

Giclee is a superior art printing method created using a specialized high-resolution inkjet printer. A giclee is synonymous with "art print" and stands apart with its extremely high quality, longevity, and value compared to a standard print.
Service Descriptions for Large Prints
Digital Proof

A Printkeg artist will prepare your artwork for printing and send you a visual in PDF format via email. This usually takes place within a few business hours. The image we will email you showcases trim location.

Make Graphic Work

This $9 option informs our staff to move forward with quick fixes and tackle any small obstacles. Benefits may include reviewing file dimensions, tackling border issues, and reworking challenging "bleed" areas. There is one goal in mind: to ensure perfect Art Prints.

Edit My Design

This option is inexpensive for hiring us to modify your image file. Our designers edit or place elements into your file, like text, images, etc. The most common use of this service is changing event dates, removing signatures, and swapping photos.

Create My Art

We hire a trusted graphic designer with whom we've worked closely to help you create a new design from scratch. Most communication is via email. Most designs are finished in only a few business days.

Rush Turnaround

Rush Turnaround speeds up your order time by one day. That could mean same-day printing. You need your prints urgently, so we will try to make it happen. We sometimes expedite the shipping if we cannot honor same-day printing.

Free Art Inspections

A human artist reviews every single file before printing starts. If we notice any problems, a Printkeg representative will contact you via email with options how to move forward.
Why Should You Print With Us?
Guaranteed Happiness

Our primary goal is to make sure you are happy with your prints, The Printkeg Promise. This is our guarantee and commitment to serving artists across the nation. It doesn't help anyone if you purchase retail art you can't actually sell. We are here to ensure your success.

Dedicated to Artists

In our "About Us" area, you can view incredible photographs of the most recent Fine Arts Printing projects we've worked on. We geared our entire atmosphere, including the workforce and production facility, to serve retail artists first and foremost.

Fast Production Times

We contribute some of the fastest turnaround times for Art Prints in the Fine Arts Printing industry. You'll be impressed with our fast production times, rush turnaround options, and available expedited shipping methods.