Regular price
Sale price
$ 49.99
Unit price
per
Sale
Sold out
3x3 square postcards print in full color and full-bleed on durable heavy gloss or matte card stocks. Thanks to Instagram and other mobile apps, square sizes have become more prevalent in the last few years.
Do you need more 3x3 cards? We offer larger quantities of 3x3 postcards, including 7,500 and 10,000, that might be more cost-effective for your project. 
Features of 3x3 Square Cards
Two 16pt durable card stock options
One 18pt card with UV coating applied to only the front 
Our team inspects all artwork before printing 
We fix minor art issues automatically 
All cards are printed full bleed and full color
3x3 square cards are cheap alternatives to postcard printing
Three Unique Materials for 3x3 Cards
Gloss (16pt / UV Coated) - This first option is a thick card option beautifully UV-coated on both sides for a super shiny finish. The UV coating also acts as an extra layer of protectant.
Matte (16pt / No UV Coating) - Reach the same density as the gloss option but on a dull matte card for a flatter finish without UV coating.

CS1 Card

(18pt / UV Front Only) - We offer this more durable option that showcases a super shiny UV-coated front but a flat (uncoated) backside for writing.
Turnaround Times for 3x3 Cards
2 - 4 Business Days for 16pt
5 - 7 Business Days for 18pt
Turnaround does not begin until the artwork is received, approved by our art staff, and forwarded to production. Files turned in properly should remain on time. Your first turnaround day begins the next business day after the completed order. Once your 3x3 artwork is set up, our system emails you an estimated ship date.
The turnaround time for orders over 5,000 total cards that require multiple art files can take longer.
Digital Proofs Are Worth It
Please note: We only email digital proofs if we notice problems with artwork. We will contact you with an attached PDF proof if there are issues concerning bleed, resolution, and size. This visualization illustrates our concerns (generally received within 4-6 business hours).

Otherwise, artwork typically moves straight into production unless you request a PDF proof. During the process, we check and observe all artwork before printing to ensure your 100% satisfaction. We are happy to provide a digital PDF proof for $5.
Digital proofs may extend turnaround by adding one extra day (not including approval time). Turnaround time begins once the art is approved.
Follow These Art Specs for the Highest Quality 3x3 Card Printing.
If the below specifications seem Latin to you, don't let it deter you from ordering. Our team checks artwork and makes sure your cards will print correctly. If we can't fix it quickly, we will contact you before production begins.
Set your art file with 3.25" x 3.25" dimensions. Keep important text at least 0.25 inches away from the edges.
While creating a new design, be sure you are working in a 300dpi environment. Many programs default at 72dpi (Photoshop) and 132dpi (Procreate). Change the quality setting to 300dpi or higher.
We prefer PDF and JPG formats. We accept other file types like PNG and TIF.
Try working in CMYK color mode. For 3x3 cards, we convert all files to CMYK before printing. Many people work in RGB, which is a digital media color mode.
3x3 Templates May Help You Visualize Your Final Prints
To help set up your 3" x 3" postcards or business cards, we offer the below PDF template to place your art for visualization. After opening the file in software such as Adobe Illustrator, please note the file size is 3.25" x 3.25".
Download 3x3 postcard template
A Little More Information About 3x3 Cards
It's incredible how printing 3x3 square postcards and 3x4 "pocket-shaped" postcards have increased in popularity in the last few years. Both custom cards are cheap and easy to pass out to potential clients. Despite limited room for information, the square prints are more convenient to keep and hold onto, which is a huge advantage over larger postcards.
We've seen 3x3 designs implemented as oversized business cards, thank you cards, social media cards, earring backings, jewelry backings, small flyers, save-the-dates, and so much more! 
Reviews for Custom 3x3 Cards Rock
"We couldn't be happier with the posters, postcards, and DVD covers we have ordered from you. Can't wait to work with you again!"
- Salonista Media
"The postcards look great and the color is perfect! Thanks so much."
- B. Duncan
Shipping 3x3 Cards Safely
Our website configures shipping fees during the checkout process. We utilize UPS for most postcard deliveries. Cards are shrink-wrapped in stacks and surrounded by bubble wrap inside a durable business card-shaped corrugated box resulting in safe transportation (99.9% of the time). Please contact customer service for the replacement of damaged cards.
Substitution Policy
In instances where the 16pt UV coated stock is unavailable, we may substitute with "Gloss Card (130# Cover)" for single-sided and "Gloss Card (110# Cover)" for double-sided. The substitute is a higher-quality paper but not quite as shiny. We may also substitute the "Matte (16pt / No UV Coating)"  with "Matte Card (120# Cover)" during supply shortages or shipping complications. Substitutions typically only occur if we are shipping outside the contiguous United States. Even in those circumstances, we try to avoid substitutions.
---
Common Questions for 3x3 Card Printing
Can I write on these cards?
Select one of the matte options if you intend to write on these cards. Writing over the UV Coating of the gloss cards may not be easy.
How can I use 3x3 Cards?
We see 3x3 cards implemented as business cards, handouts, coupons, jewelry backings, and merchandise tags.
Do you offer other media for 3x3 cards?
Aside from the three media choices available on this page, we also offer 3x3 cards on Kraft card paper. This option is available on our hangtags product page.
---
More Custom Square Print Ideas
Other Small Square Prints Like 3" x 3" Cards
Squares are everywhere at Printkeg, and 3x3 square cards are the smallest. They are commonly utilized as business cards, thank you cards, apparel tags, jewelry tags, and so much more. Additional small square prints may include 3.5" x 3.5" for stickers and 4.75" x 4.75" for CD inserts. You can also request custom squares like 5" x 5" by ordering from our 5" x 7" card product.
Medium Square Prints Are Plentiful
You can find medium custom square prints in our fine arts section. By default, we offer three sizes: 8" x 8", 10" x 10", and 12" x 12". Don't feel limited by those options. You can order other sizes like 11" x 11" and 13" x 13" by visiting the 11" x 17" or 13" x 19" poster pages. We're flexible!
---
View full details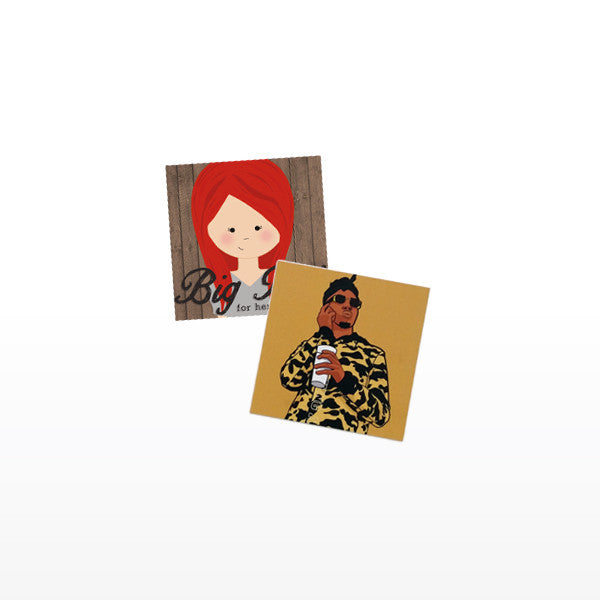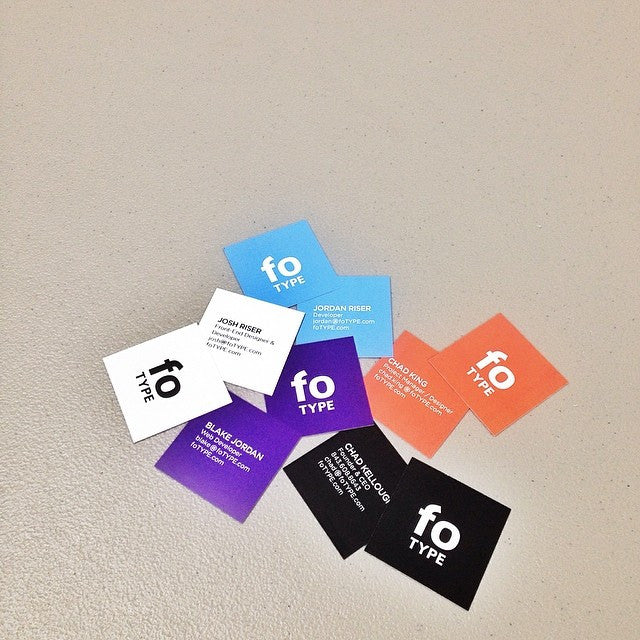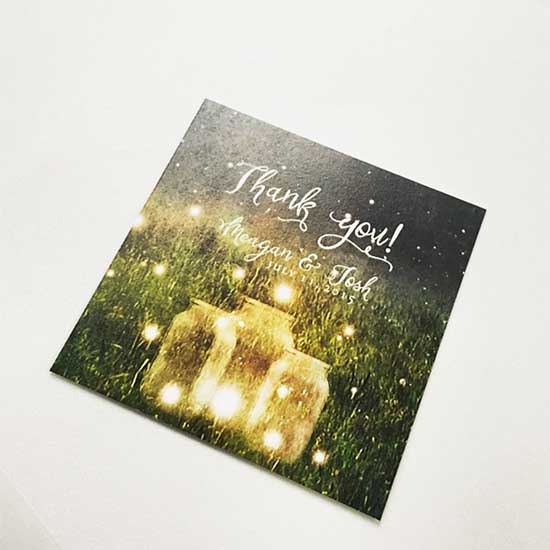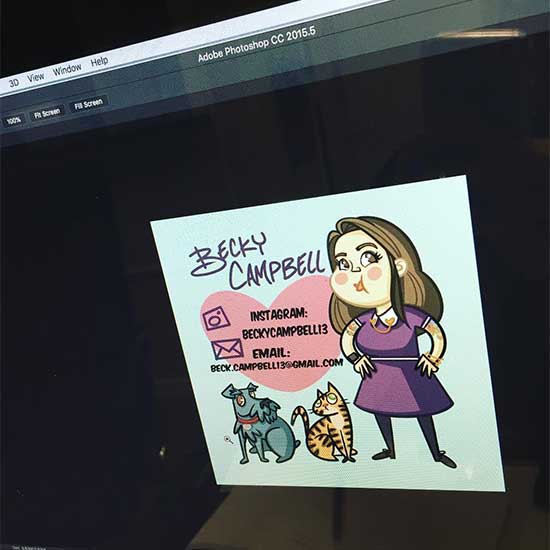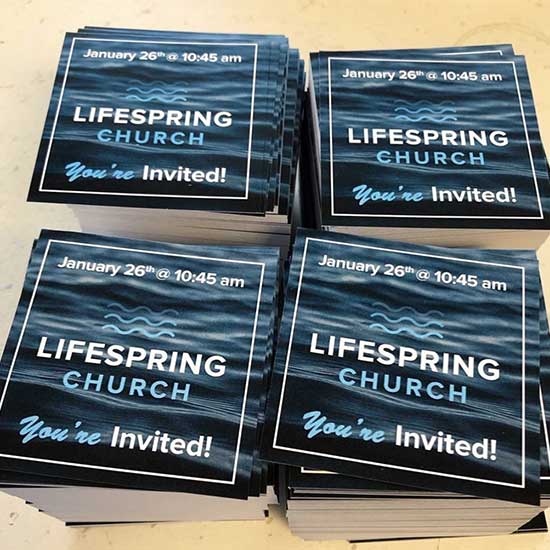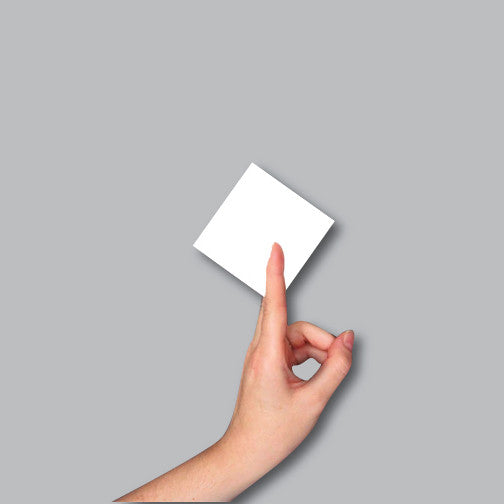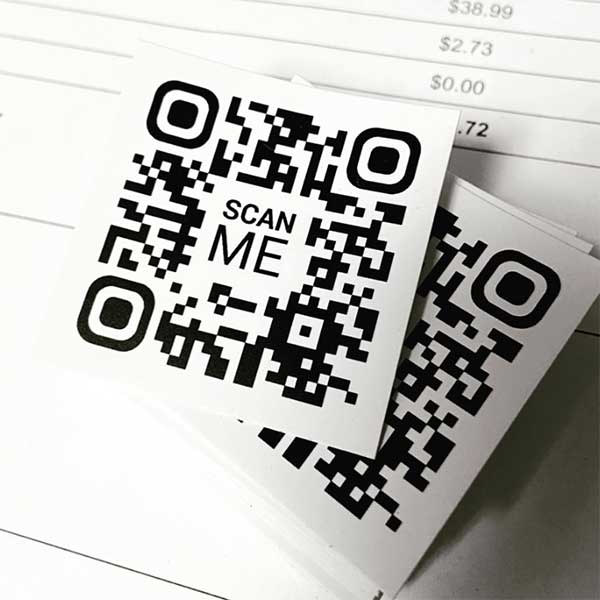 Durable Card Stocks
16pt Gloss Card

This shiny card is subtly thicker than the 14pt stock. The further rigidity prevents folds and creases. Additionally, colors appear extra vivid and glossy due to the stunning UV coating.

16pt Matte Card

The matte 16pt variant exudes professionalism and high quality. The colors in your artwork appear a little muted for a sophisticated, subdued effect. Ballpoint pens with oil-based ink and permanent markers write best on this surface.

18pt+ Cardstocks

Enjoy whopping 18pt+ cardstocks available in some postcard sizes. Usually, the 18pt C1S cardstock is convenient for projects that require a glossy front and uncoated backside.
Service Descriptions
Digital Proof

A Printkeg artist will prepare your artwork for printing and send you a visual in PDF format via email. This usually takes place within a few business hours. The image we will email you showcases trim location and CMYK colors in a limited fashion.

Make Graphic Work

This $9 option informs our staff to move forward with quick fixes and tackle any possible obstacles. Benefits may include reviewing file dimensions, tackling border issues, and reworking challenging "bleed" areas. There is one goal in mind: to ensure perfect Art Prints.

Edit My Design

This option is inexpensive for hiring us to modify your image file. Our designers edit or place elements into your file, like text, images, etc. The most common use of this service is changing event dates, removing signatures, and swapping photos.

Create My Art

We hire a trusted graphic designer with whom we've worked closely to help you create a new design from scratch. Most communication is via email. Most designs are finished in only a few business days.

Rush Turnaround

Rush Turnaround speeds up your order time by one day. That could mean same-day printing. You need your prints urgently, so we will try to make it happen. We sometimes expedite the shipping if we cannot honor same-day printing.

Free Art Inspections

A human artist reviews every single file before printing starts. If we notice any problems, a Printkeg representative will contact you via email with options how to move forward.
Why Should You Print With Us?
Guaranteed Happiness

Our primary goal is to make sure you are happy with your prints, The Printkeg Promise. This is our guarantee and commitment to serving artists across the nation. It doesn't help anyone if you purchase retail art you can't actually sell. We are here to ensure your success.

Dedicated to Artists

In our "About Us" area, you can view incredible photographs of the most recent Fine Arts Printing projects we've worked on. We geared our entire atmosphere, including the workforce and production facility, to serve retail artists first and foremost.

Fast Production Times

We contribute some of the fastest turnaround times for Art Prints in the Fine Arts Printing industry. You'll be impressed with our fast production times, rush turnaround options, and available expedited shipping methods.