Regular price
Sale price
$ 5.99
Unit price
per
Sale
Sold out
Printkeg's matte/uncoated 8.5x11 full-size booklets are folded and saddle-stitched (stapled) and ideal for catalogs, manuals, and workbooks. An elegant feel matched with premium papers and attractive colors ensures Printkeg as the premier destination for booklet printing.
Matte booklets generally feel a little thicker than our gloss companions. The digital printing technique we utilize, combined with quality uncoated paper stocks, employs a sophisticated and classic matte finish.
We advise that you also order a physical sample
Features of Matte Booklets
The matte surface is solid, smooth, and opaque.
Matte booklets can be written on effortlessly.
A human being inspects all artwork for concerns.
We compare your digital file to a physical booklet with real eyeballs.
Our internal software assists in detecting other issues.
You can order as little as one booklet.
How Does Matte Compare to Gloss?
You may favor your book on gloss rather than matte - or vice versa. Read the below descriptions of each paper to help you make the right decision.
Matte Booklets boast more muted colors than gloss, but the paper feels heavy, more opaque, and you can write in them. Some clients believe the creamier finish of matte booklets emits a higher-end product. There are slight shines in non-white areas thanks to the toner.
Gloss Booklets offer more vibrant colors. The paper feels very much like a magazine from a rack at any book store - significantly so when you upgrade the cover. There is no question, the coating on gloss booklets makes colors pop, and marketers commonly gravitate towards them.
Turnaround Time For Booklets
Turnaround times for matte booklet and catalog printing vary significantly due to variances in setup, proof, and approval times. We ask customers with strict deadlines to please speak with a Printkeg customer representative, so we can work closely with you to stay on schedule. Please provide a deadline date in the "instructions/deadlines" field on the above form as well, if possible.
Most projects require five business days.
Physical and Digital Proofs
We urge new customers to order a tangible or video proof for full-size booklet printing to ensure an outstanding final product. We cannot always guarantee 100% accuracy for orders requesting "no proof" or "PDF proof." Physical tests or video samples can be very beneficial.

We recognize some customers do not have the extra time to wait for tangible proofs' shipping time. In that case, a PDF digital proof might suffice, especially for proofreading purposes. We feel videos are a middle ground between the PDF and Physical options. With videos, you visualize a printed booklet before production begins. This feature is excellent for seeing closer color and trim representation. There is nothing better than physical proof in your hands, but that does consume the most time.

If you decline any form of proof, our designers in the Art Department will carefully analyze your file to ensure quality. Once the Art Department is satisfied, a responsible representative places the order into production.
Sending Us Your Booklet Art
Art can be uploaded above or directly emailed to the Art Department at art@printkeg.com. Please include your order number in the subject line. If your file is too large, you may send us your art via a third-party storage app such as Dropbox or Google Drive.
Art Setup for Booklets
Most clients submit art as a multi-page PDF document with .25" bleed area. Each page should be 8.75" x 11.25". The key to well-printed books is providing enough bleed/trim area (keep critical text and images away from the edges).
Customers can submit art as multi-page documents in spread format. This arrangement is acceptable and sometimes preferable depending on the artwork; however, this format is not a requirement.
Some customers find it easier to submit newsletter/booklet pages individually and numbered. Please name the cover page "1.jpg" or "1.pdf." Again, we prefer clients to send art as a single multi-page document.
A Few More Details
Custom booklets and catalogs on matte are considered "full bleed" or borderless. Please allow enough lead time for proofing, setup, and production. If you have a tight deadline, please feel free to contact us concerning your project.
Matte Booklet Reviews
"Great Service and Great Prices. It really is great working with you folks and you do a wonderful job. Love the feedback you give us on our ordering and printing status - makes us feel comfortable knowing that things are moving along and on track. Thank You for your patience in having to always download my large files prior to printing. You sure make it easy. Keep up the great job. We look forward to seeing our company grow and sending you more orders."
- Wally
Shipping Full-Size Matte Booklets
Our shipping department shrinkwraps custom matte booklets and catalogs in stacks of varying sizes depending on the order quantity and box size. We use bubble wrap to support further protection.
View full details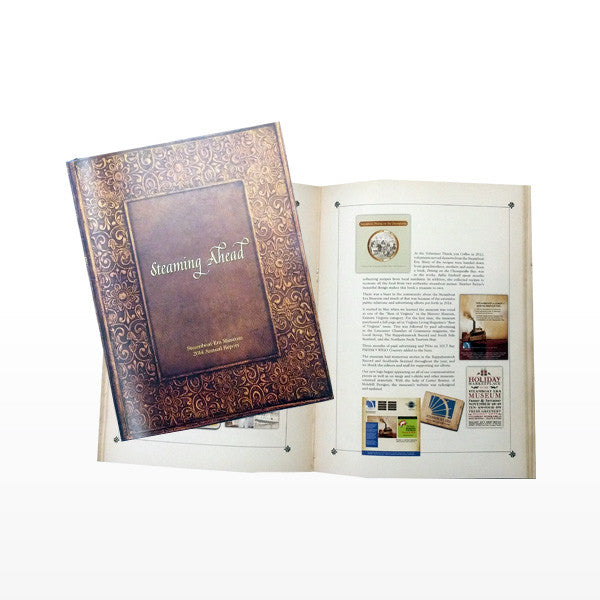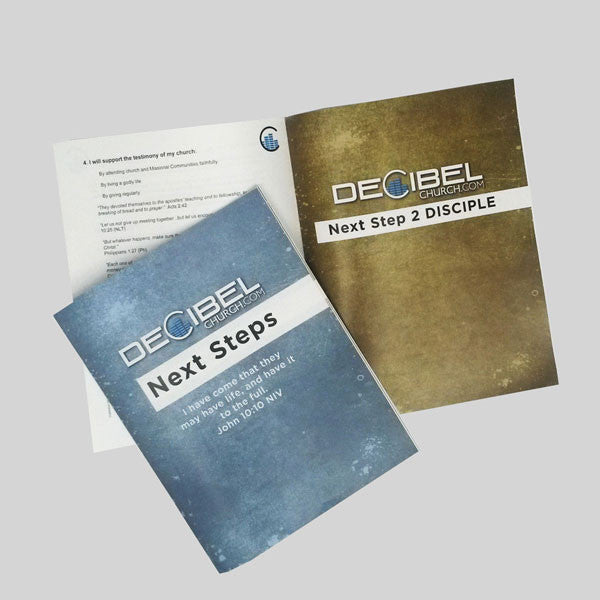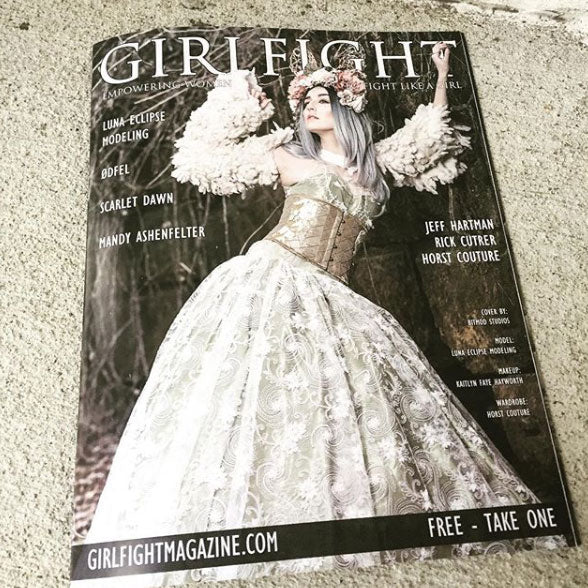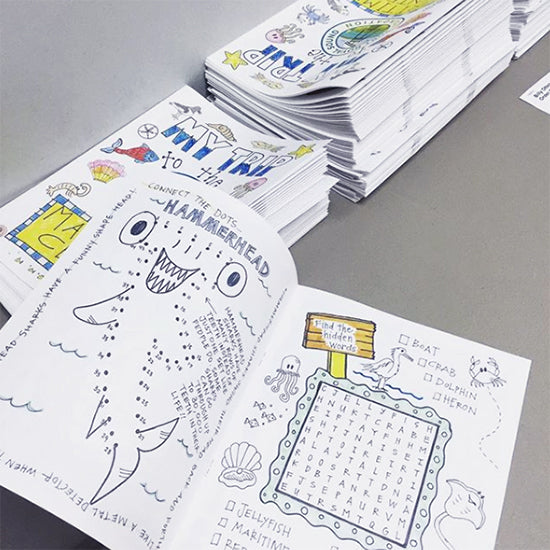 More About Our Booklet Papers
Glossy Paper

We utilize glossy paper (80# text) that folds nicely and exudes rich colors. Customers choose this paper for booklets more than any other.

Matte Paper

The matte paper (70# text) feels heavy, more opaque, and you can write on it. Some clients believe the creamier finish of flat booklets emits a higher-end product.

Upgraded Covers

Upgrade your cover to a thin card stock giving your booklets or comic books a longer shelf life and a more lavish feel.
Booklets Services
Digital or Video Proofs

We prefer video proofs since they offer accurate represenatations of your booklets for only $15. With digital proofs, a Printkeg artist will prepare your artwork for printing and send you a visual in PDF format via email.

Make Graphic Work

For $29 to $59, a Printkeg artist can tackle any problems that keep us from printing your booklet. Common fixes include adjusting page dimensions, tackling border issues, and reworking challenging "bleed" areas.

Free Art Inspections

A human artist reviews all booklet files before printing begins. If we notice any problems, a Printkeg representative will email you with options for moving forward.
Why Should You Print With Us?
Guaranteed Happiness

Our primary goal is to make sure you are happy with your prints, The Printkeg Promise. This is our guarantee and commitment to serving artists across the nation. It doesn't help anyone if you purchase retail art you can't actually sell. We are here to ensure your success.

Dedicated to Artists

In our "About Us" area, you can view incredible photographs of the most recent Fine Arts Printing projects we've worked on. We geared our entire atmosphere, including the workforce and production facility, to serve retail artists first and foremost.

Fast Production Times

We contribute some of the fastest turnaround times for Art Prints in the Fine Arts Printing industry. You'll be impressed with our fast production times, rush turnaround options, and available expedited shipping methods.