Regular price
Sale price
$ 29.99
Unit price
per
Sale
Sold out
Printkeg prints "quarter sheet" sized custom cards using heavyweight gloss, matte, or textured cardstocks - three distinct choices to display beautiful artwork. Artists tend to favor 4.25x5.5 since envelopes, frames, and mattes are widely compatible.
4.25x5.5 postcards are also highly effective in gaining customer attention. They are also far more economical than trying to print full-sized 8.5x11 or 5.5x8.5 flyers. 
The Features
Three distinct and archival card stocks to choose
Cards intended for retail art or marketing
Designers review all art for quality purposes 
Our designers automatically fix minor problems when possible. 
4.25x5.5 cards are often printed to fit into A2 envelopes
Quarter-sized cards are economical
Need more than 1000 cards?
Three 4.25 x 5.5 Card Choices
Gloss Card – Our satin-gloss card option provides a light sheen and gorgeous colors.

Matte Card – A popular choice for artists, the matte card is an elegant and uncoated alternative to gloss.

Textured Matte – We offer this distinguishing stock for artists searching for more texture. 
How Long It Takes To Ship (Turnaround)
Select one of three turnaround options for deadline-conscious customers. The first turnaround begins on the next business day (as long as the current day is a business day). Art concerns, billing issues, and digital proofs can extend the turnaround time.
Visualize Your Art With a PDF Proof
We email digital proofs when we spot artwork problems or a customer requests one. Remember, a PK representative will contact you if there are issues concerning bleed, resolution, and size. For $5, we will email a PDF proof showing the bleed area and estimated cut lines. Otherwise, the artwork will move straight to production. We check and observe all artwork before printing to ensure 100% customer satisfaction. 
Digital proofs will alter turnaround by adding one extra day (not including approval time). Turnaround time begins once the art is approved.
These Art Guidelines Improve The Print Quality of Your 4.25" x 5.5" Cards.
If the following specifications seem Klingon to you, don't allow that to dissuade you from ordering prints. Our friendly staff reviews all artwork to make sure your cards print sharply. If we can't resolve art issues promptly, one of our team members will reach out.
Set your art file with 4.5" x 5.75" dimensions. Remember to keep important content at least 0.25 inches away from the edges. The pixel count for your file should be at least 1350 x 1725.
When beginning a new design, check if you are working in a 300dpi environment. Many graphic software giants default at 72dpi (Adobe Photoshop) and 132dpi (Procreate). Increasing the quality setting to 300dpi or higher before you begin working is critical to print quality.
We prefer PDF or JPG file formats. However, our team will accept other file types, such as PNG and TIF.
Try designing your art in CMYK color mode. Before printing 4.25" x 5.5" flyers and postcards, we convert all files to CMYK. Many artists unwittingly work in RGB, a color mode for digital media. Conversion can lead to softened or undesired color changes.
A Template May Help You Visualize Bleed Area
What is a bleed area? This extra area allows us to create edge-to-edge printing. Your file should be a little larger than the final print size.  
To help set up your 4.25" x 5.5" postcards, we offer the below PDF template to place your art. You will notice that the file is 4.5" x 5.75", providing that extra "bleed" area we need. Remember to keep essential elements 0.25 inches away from the edges.
Download 4.25x5.5 postcard template
More Information for 4.25x5.5 Cards
Very similar in size to 4x6 postcards, flat 4.25 X 5.5 cards are popular among businesses and artists alike. They are also commonly fit with smaller A2 envelopes designed for photos and greeting cards. Printkeg offers white and natural envelopes with our 4.25 X 5.5 invitations. If you would like envelopes, don't hesitate to contact us.
Customer Reviews Speak Volumes
😁 "I really appreciated being able to buy greeting cards at a reasonable price for a very small order. This is something I regularly need." - C. Marshall
😄 Turn around time was fast and the print was beautiful. Always a good experience with Printkeg!" - Bill
😁 "The print quality & paper stock exceeded my expectations. My prints were shipped securely & quickly. I have found my new print house." - Scott
Shipping Your Cards Safely
We configure shipping rates during the checkout process. For postcards, you can select UPS and USPS shipping methods. Cards are shrink-wrapped in stacks and surrounded by bubble wrap inside a durable shipping box resulting in safe transportation (99% of the time). If you experience damage, please contact our customer service for assistance. 
---
A Fancy Upgrade to 4.25" x 5.5" Postcards
Looking For More Lavish 4.25" x 5.5" Invitations?
4.25" x 5.5" is one of our primary dimensions for invitations and note cards. In that section, we print flat or folded cards on an ultra-thick 130# gloss or 120# matte. There you can also attain A2 envelopes to complement each card. Discover our custom invitations area today.
Larger Projects Are Welcome.
Your project may require more than 2000 4.25" x 5.5 cards. For this scenario, we offer larger quantities and bulk rates. Even better, you can take advantage of 16pt gloss and matte cardstock that is superior for marketing and mailing.
---
View full details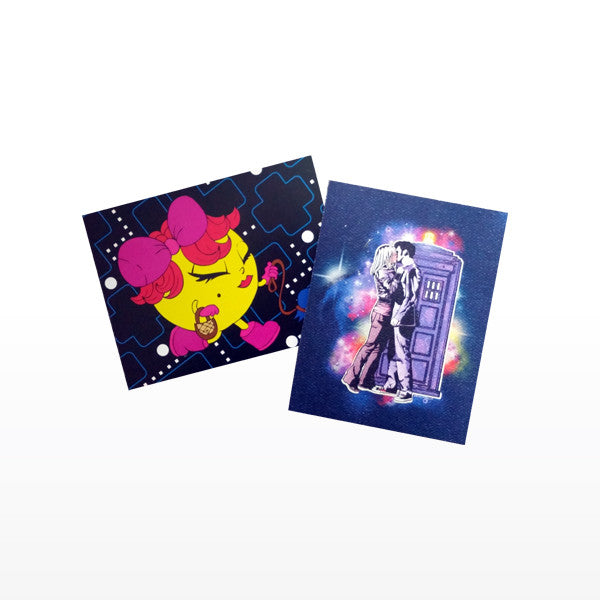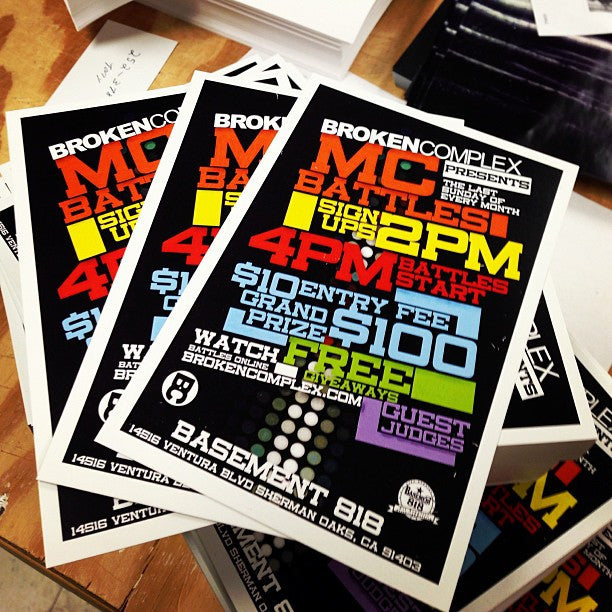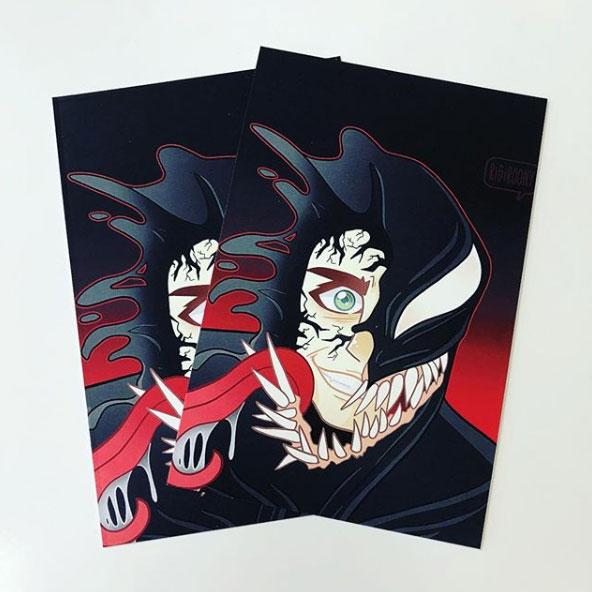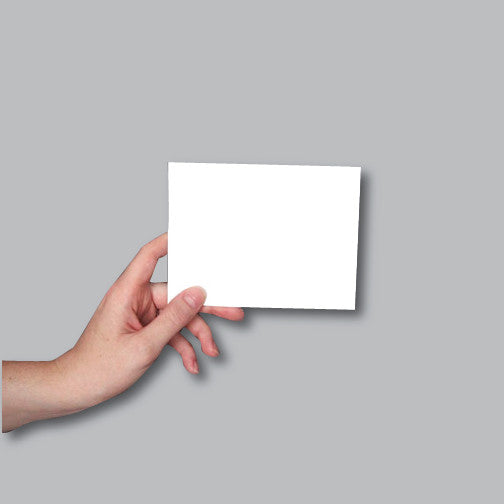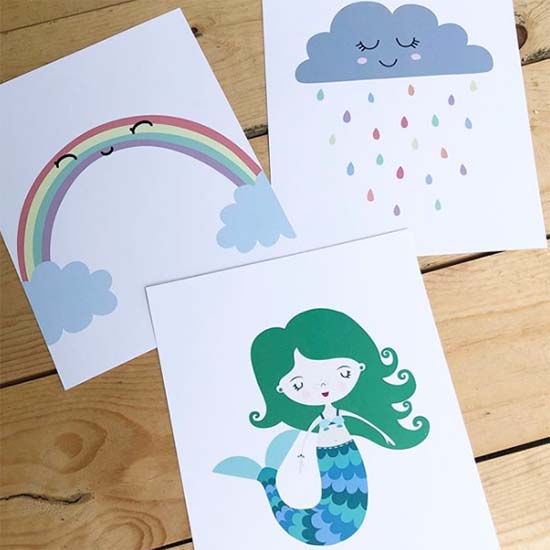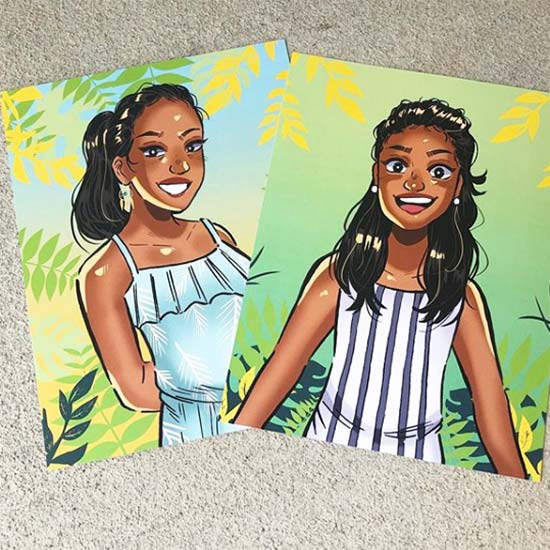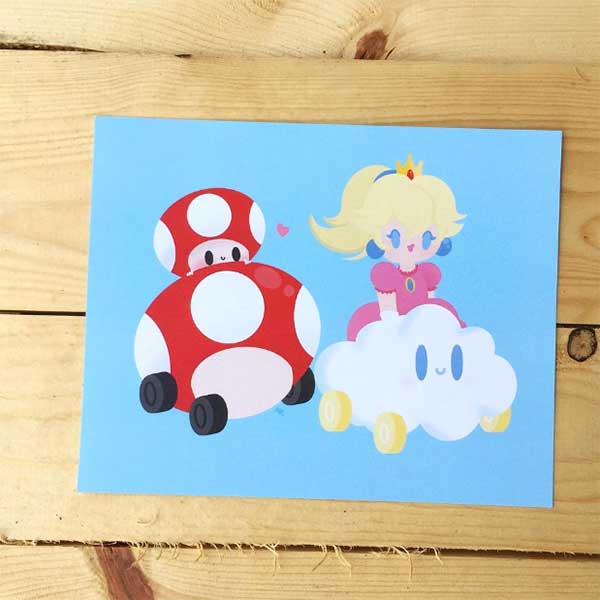 Three Archival Card Choices
Gloss Card

Postcards on gloss card offers rich colors and a satin shine perfect for almost everything.

Matte Card

The matte cardstock for postcards is smooth, uncoated, warm, and bright white. All colors are a little more subtle - purposely.

Textured Card

This felt textured card offers a watercolor paper hand to capture the authenticity of tangible art and imperfections that make every print unique.
Service Descriptions
Digital Proof

A Printkeg artist will prepare your artwork for printing and send you a visual in PDF format via email. This usually takes place within a few business hours. The image we will email you showcases trim location and CMYK colors in a limited fashion.

Make Graphic Work

This $9 option informs our staff to move forward with quick fixes and tackle any possible obstacles. Benefits may include reviewing file dimensions, tackling border issues, and reworking challenging "bleed" areas. There is one goal in mind: to ensure perfect Art Prints.

Edit My Design

This option is inexpensive for hiring us to modify your image file. Our designers edit or place elements into your file, like text, images, etc. The most common use of this service is changing event dates, removing signatures, and swapping photos.

Create My Art

We hire a trusted graphic designer with whom we've worked closely to help you create a new design from scratch. Most communication is via email. Most designs are finished in only a few business days.

Rush Turnaround

Rush Turnaround speeds up your order time by one day. That could mean same-day printing. You need your prints urgently, so we will try to make it happen. We sometimes expedite the shipping if we cannot honor same-day printing.

Free Art Inspections

A human artist reviews every single file before printing starts. If we notice any problems, a Printkeg representative will contact you via email with options how to move forward.
Why Should You Print With Us?
Guaranteed Happiness

Our primary goal is to make sure you are happy with your prints, The Printkeg Promise. This is our guarantee and commitment to serving artists across the nation. It doesn't help anyone if you purchase retail art you can't actually sell. We are here to ensure your success.

Dedicated to Artists

In our "About Us" area, you can view incredible photographs of the most recent Fine Arts Printing projects we've worked on. We geared our entire atmosphere, including the workforce and production facility, to serve retail artists first and foremost.

Fast Production Times

We contribute some of the fastest turnaround times for Art Prints in the Fine Arts Printing industry. You'll be impressed with our fast production times, rush turnaround options, and available expedited shipping methods.