Regular price
Sale price
$ 19.99
Unit price
per
Sale
Sold out
Printkeg prints full-color and full-bleed custom postcards using heavyweight gloss, matte, or textured card stocks. We provide cheap and discounted postcard prices by continuously comparing to other reputable online print companies, so you don't have to. 4x6 is undoubtedly the most popular size in printing postcards since they are inexpensive, hand-sized, easy to pass out, and reasonably cheap to mail.
We focus on short runs, but large quantities of 4x6 postcards are also available, including 2,500, 5,000, 7,500, and 10,000, which are likely more economical.

Features of 4x6 Printing Postcards With Us
Three distinctive, archival, and opaque card stocks
Our designers review all art for quality purposes
We fix small problems automatically
All 4x6 postcards print full color and full bleed
Cheap and discounted postcard prices for short and long runs

Custom sizes like 4x4 and 4x5 are welcome.
Three Remarkable Card Stocks
Gloss Card (110# Cover) – Our popular satin-gloss card stock provides a light sheen and vibrant colors.

Matte Card (100# Cover) – A luxurious choice and artist favorite, our matte selection is an elegant and uncoated alternative to gloss.

Textured Matte (100# Cover) – This distinctive option gives artists a textured choice that adds authenticity to art reproductions. 
Details About Turnaround (Business Days)
Turnaround time is the time between your order date and the ship date. Two turnaround options are available for 4x6 postcard printing. The first business day does not begin until the next business day.
For same-day printing, select the one business day turnaround option and the rush turnaround option ($25) in the rush/design options area. 
Think About Ordering a Digital Proof For Your 4x6 Postcards
Upon request, we will provide a PDF sample - select the digital proof option for $5. This PDF may help you visualize and scan for color shifts, trim areas, or grammatical errors before printing.
If you do not opt for a PDF digital proof, we may request a new file or email a PDF proof showing our concerns if we discover any issues. Otherwise, your artwork will move straight to production. We check and inspect all artwork before printing to ensure your 100% satisfaction.
Digital proofs will alter the total turnaround by adding one extra day (not including approval time). Turnaround time begins once the art is approved.
These Art Specs For 4x6 Postcard Printing Will Improve Quality.
If the following specs resemble Klingon, don't allow that to discourage you from ordering 4x6 postcards. Our courteous team reviews all artwork to ensure your cards print sharply. If we can't resolve any issues we discover, one of our team members will reach out.
Establish your art file with 4.25" x 6.25" dimensions. Keep important content at least 0.25 inches away from all four edges. The pixel count for your file should be at least 1275 x 1875.
Double check that you are working in a 300dpi environment when creating a new design. Many graphics applications default to 72dpi (Adobe Photoshop) and 132dpi (Procreate). Increasing the quality setting to 300dpi or higher before you begin working is crucial to print quality.
We favor PDF or JPG file formats. Nevertheless, our company will accept other file types, such as PNG and TIF.
Try designing your art while in CMYK color mode. We convert files to CMYK before printing begins for 4.25" x 6.25" flyers and postcards. Many artists unknowingly work in RGB, a color mode for digital media. Conversion can lead to softened or undesired color changes.
Visualize Your 4x6 Card With This Template
To help set up 4" x 6" postcards, we offer the PDF template below to place your art. Please note that the file is 4.25" x 6.25." This template may provide helpful visualization of how your final cards may appear and can be accessed using software such as Adobe Photoshop.
Download 4x6 postcard template
More Information About Postcards
4x6 postcards are a popular and classic marketing technique. They are light, cheap, easy to pass out, and affordable to mail. Many people commonly refer to these rectangular print pieces as flyers (also club flyers). Postcards have been with us since the mid-18th century. Small businesses, large enterprises, and individual artists utilize discount 4x6 postcards and flyers for various reasons, making this print type one of the most flexible print materials on the planet.
4x6 Postcard Reviews By Artists
"You guys were great. Some of the best quality postcards I've seen for such low prices. Maybe offer more sizes, but stick with the super cheap market. I'm telling all of the artists I know about your site."
- R. Brewer
"The cheap postcards I ordered look great. I'm very happy with my order."
- S. Johnson
"Prints arrived quickly, are of excellent quality, and unbeatable price. Thanks!! Never disappointed with Print Keg." 
- Jessica
Shipping 4x6 Postcards Securely
We will calculate shipping fees during the checkout process. If you select a flat rate, we utilize USPS for lighter deliveries and UPS for bulk postcard orders. You will also get the opportunity to choose from various shipping methods. Cards are shrink-wrapped in stacks and surrounded by bubble wrap inside a durable shipping box resulting in safe transportation (99% of the time).
---
Do More Than Postcards With 4x6
Other sizes are compatible with 4x6 postcards.
4x6 Postcards are still among the most popular flyer sizes. If you plan to use the same artwork for other measurements, here is a compatibility list: 6x9, 8x12, 11x17, and 24x36. Protect the quality of your final prints by using a workspace 24x36 at 300 dpi. Doing this will allow you to use one file for printing if you stick to the scale mentioned earlier.
Hand out 4x6 Magnets or Stickers
Custom magnets are available in our promotional merchandise area. Magnet sizes include 3.5x2, 4x3, 4x6, and 5x7. Next time you order postcards, think about adding magnets to your marketing arsenal. 4x6 is also a merry configuration for vinyl stickers and decals.
---
Common Questions for 4x6 Postcard Printing
How do I resize my art to 4x6?
If you cannot access a program such as Adobe Photoshop, you can try a web-based service like Canva.com. If you submit art that is not yet 4x6, our internal artists will automatically resize and crop your image as necessary. We will email you options and suggestions if we encounter any barriers or undesirable results from those changes.
Is 4x6 a standard size?
The 4x6 size is considered "full-frame" for a digital photo, 35mm, or art print. The next size up is 5x7, which has a different aspect ratio. 4x6 postcards are one of the most popular printing forms on the planet. If your art does not quite work out as a 4x6 card, we will recommend alternatives.
Can you help me set up a traditional 4x6 postcard with the standard back?
Sure! If you order a double-sided 4x6 postcard, send us your image or photo, and we can add a postcard backside. Just let us know in the instructions area. We also recommend that you select a digital PDF proof.
Will you send me a visual of my 4x6 postcard before printing?
Yes - Choose the "Digital Proof" option. After you place an order, we will send you a PDF proof showing how your personalized postcard will appear when printed. This step provides an extra layer to detect errors like color issues, misspellings, and clipping concerns.
Can I order postcards in textured material?
A "Textured Card" archival paper option is available for many custom postcard products.
---
We Do Offer More Options for 4x6 Postcards.
Our customer support team can provide quick quotes if you search for additional services and media for 4x6 postcard printing.
18pt C1S Card
16pt UV Coated or Matte Card
UV Coating on the front only
Rounded corners
Suede card stock
Spot UV
Pearl Metallic Card
Bulk orders (up to 100,000 cards
---
Pro Tips for Printing 4x6 Postcards
Print Tip #1 - Be Willing to Change Card Size
Many marketers prefer the 4x6 postcard/flyer since it is typically inexpensive and easy to frame. If the artwork does not fit the 4x6 ratio since it is more squarish, we may suggest switching to 4x5 or 5x7. This slight adaption ensures your physical prints sufficiently represent your digital artwork.
Print Tip #2 - Consider a Border
Our group may notify you if a signature or important text is too close to the edges of your art. If we can't save it during the trimming stages of production, adding borders is an uncomplicated way to preserve those elements. To avoid delays, you can preemptively let us know if we can add borders (a free service) in the instructions area.
Print Tip #3 - CMYK Rules
The most typical color concern is RGB colors muted once converted to CMYK. To visualize possible shifts, order a PDF digital proof. The sample PDFs we send are not 100% accurate, but they will depict massive color shifts. Try working in CMYK color mode using programs such as Procreate or Photoshop.
Print Tip #4 - Tell Us Your Deadline
We would like to know if you need your 4x6 postcards by a specific date, even if that date is weeks away. Most postcards ship in two or three days, but transit time or unforeseen delays must be factored in. Your customer service representative will take note of your deadline and communicate that to the rest of our staff.
View full details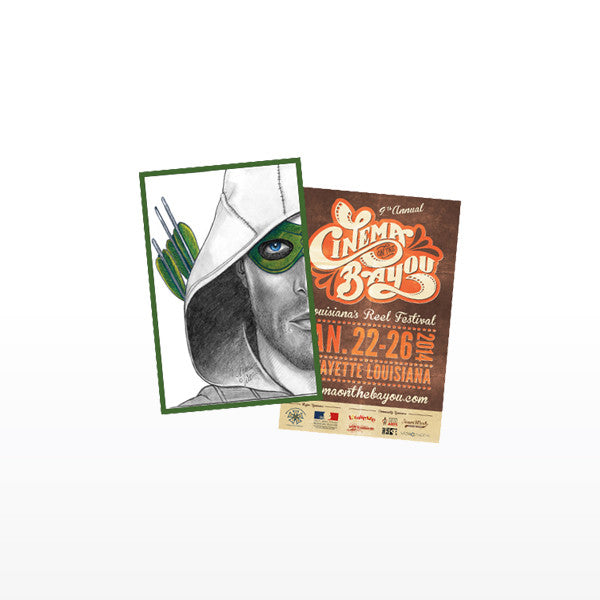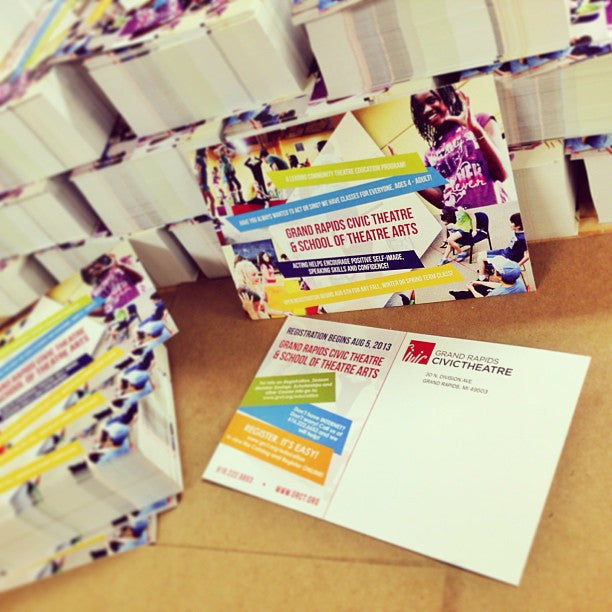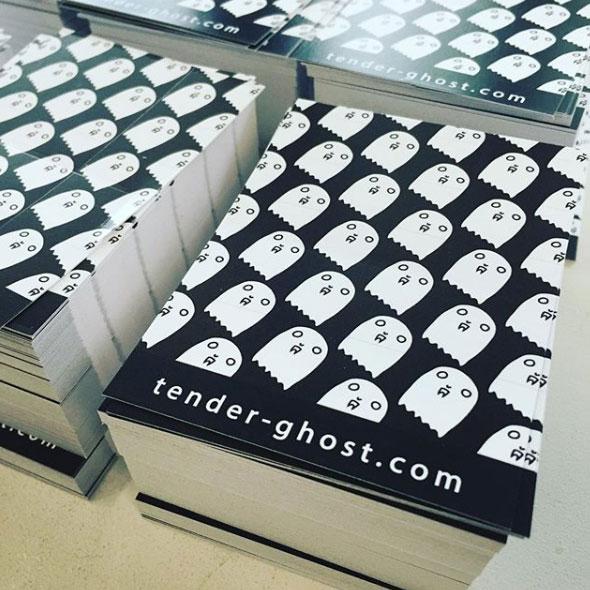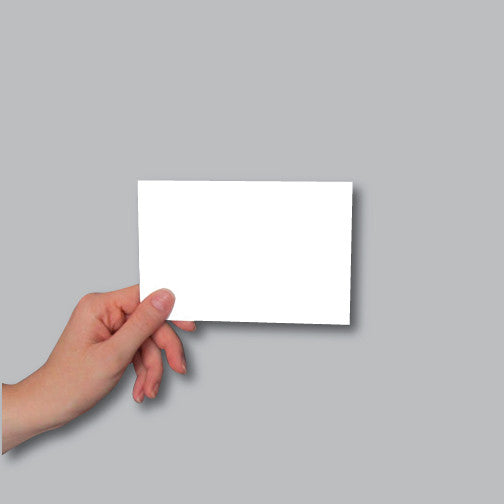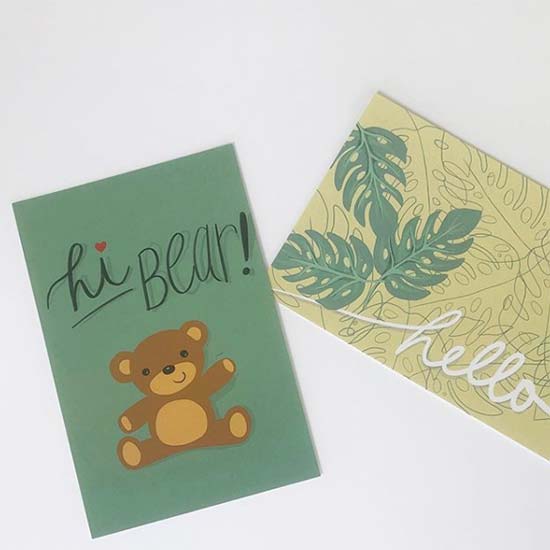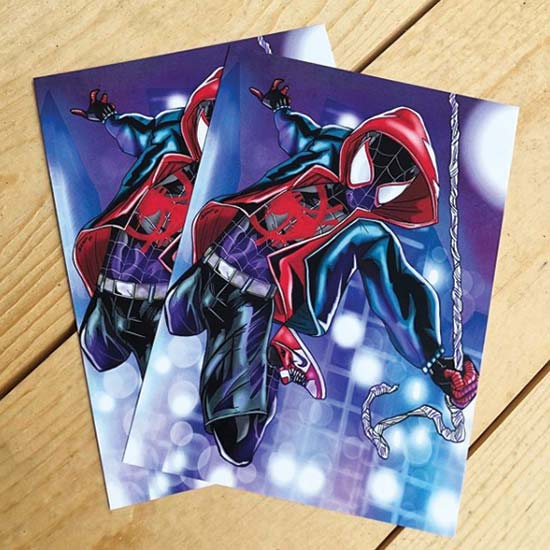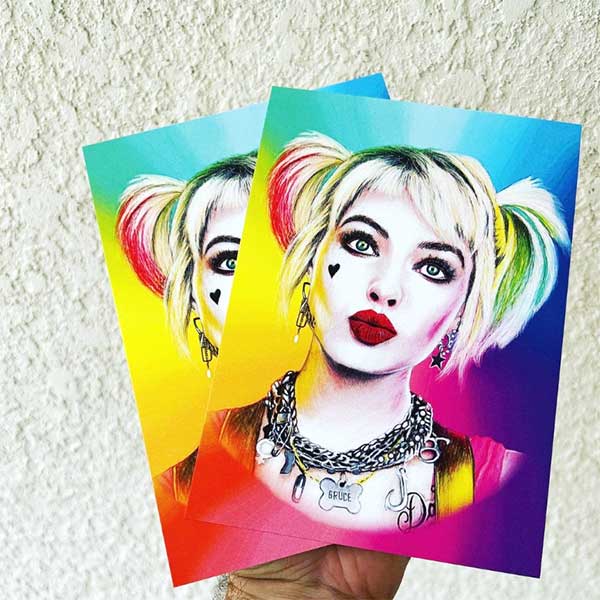 Three Archival Card Choices
Gloss Card

Postcards on gloss card offers rich colors and a satin shine perfect for almost everything.

Matte Card

The matte cardstock for postcards is smooth, uncoated, warm, and bright white. All colors are a little more subtle - purposely.

Textured Card

This felt textured card offers a watercolor paper hand to capture the authenticity of tangible art and imperfections that make every print unique.
Service Descriptions
Digital Proof

A Printkeg artist will prepare your artwork for printing and send you a visual in PDF format via email. This usually takes place within a few business hours. The image we will email you showcases trim location and CMYK colors in a limited fashion.

Make Graphic Work

This $9 option informs our staff to move forward with quick fixes and tackle any possible obstacles. Benefits may include reviewing file dimensions, tackling border issues, and reworking challenging "bleed" areas. There is one goal in mind: to ensure perfect Art Prints.

Edit My Design

This option is inexpensive for hiring us to modify your image file. Our designers edit or place elements into your file, like text, images, etc. The most common use of this service is changing event dates, removing signatures, and swapping photos.

Create My Art

We hire a trusted graphic designer with whom we've worked closely to help you create a new design from scratch. Most communication is via email. Most designs are finished in only a few business days.

Rush Turnaround

Rush Turnaround speeds up your order time by one day. That could mean same-day printing. You need your prints urgently, so we will try to make it happen. We sometimes expedite the shipping if we cannot honor same-day printing.

Free Art Inspections

A human artist reviews every single file before printing starts. If we notice any problems, a Printkeg representative will contact you via email with options how to move forward.
Why Should You Print With Us?
Guaranteed Happiness

Our primary goal is to make sure you are happy with your prints, The Printkeg Promise. This is our guarantee and commitment to serving artists across the nation. It doesn't help anyone if you purchase retail art you can't actually sell. We are here to ensure your success.

Dedicated to Artists

In our "About Us" area, you can view incredible photographs of the most recent Fine Arts Printing projects we've worked on. We geared our entire atmosphere, including the workforce and production facility, to serve retail artists first and foremost.

Fast Production Times

We contribute some of the fastest turnaround times for Art Prints in the Fine Arts Printing industry. You'll be impressed with our fast production times, rush turnaround options, and available expedited shipping methods.