Regular price
Sale price
$ 49.99
Unit price
per
Sale
Sold out
Our pocket-sized full-color and full bleed 3x4 cards (also considered flyers) are printed on quality-heavy 130# (16pt) or 18pt card stocks.
Unique Features
Heavier gloss card stocks are not available for normal postcards
Matte and textured archival media optional
We check all artwork for quality purposes 
We fix small art issues automatically 
Cards are printed in full bleed and full color
Turnaround (Business Days)
50 to 1000 - 2 days
1250 and up - 3 days
Durable Media
Satin Card (16pt / UV Coated) - This first option is a thick card option with a light shine on both sides. For double-sided UV-coated cards, view our other 16pt options.
CS1 Card (18pt / No Coating) - This highly durable option is uncoated or dull and great for writing.
CS1 Card (18pt / UV Front Only) - This highly durable option boasts a super shiny UV-coated front but a flat backside for writing purposes.
Proof Options
By default, we only email digital proofs If there are issues concerning bleed, resolution, and size. We will contact you and email a PDF proof showing our concerns (generally within 4-6 business hours). We will place the order straight into production if your art is good-to-go. We review all artwork before printing to ensure optimal quality.
Upon request, we are more than happy to provide a PDF digital proof - leave us a note above or contact us directly. Digital proofs will alter turnaround by adding one extra day (excluding approval time). Turnaround time begins once the art is approved.
Sending Art
Please submit your artwork through the above form. If the artwork is not ready to submit, you may email your design later to art@printkeg.com. Please place the order number in the subject line.
Template
To help set up your 3x4 cards and flyers, we offer the PDF template below to place your art. Please note that the file is 3.25x4.25.
Shipping
Shipping fees for 3x4 cards are configured during the checkout process. The 3x4 postcards/flyers are always shrink-wrapped in stacks varying in size, surrounded by bubble wrap, and flyer orders on the text will be protected with chipboard for ultimate protection.
View full details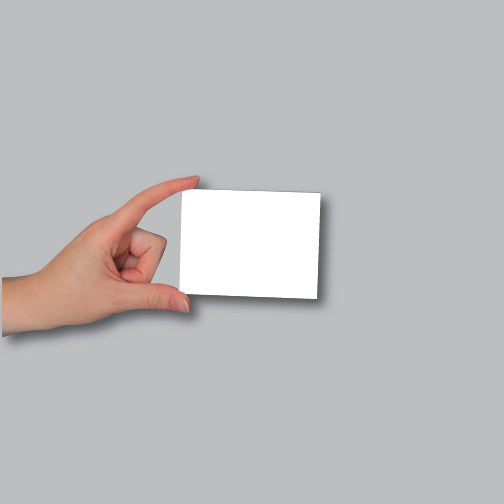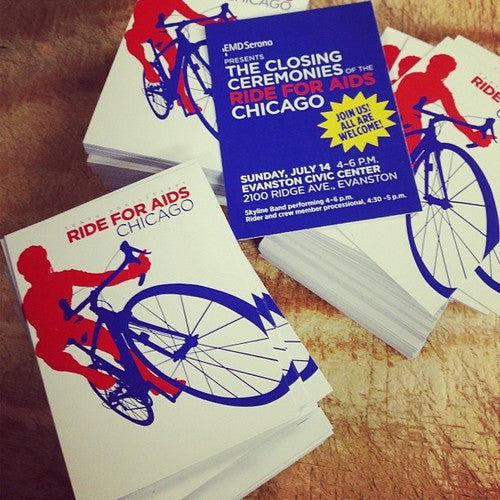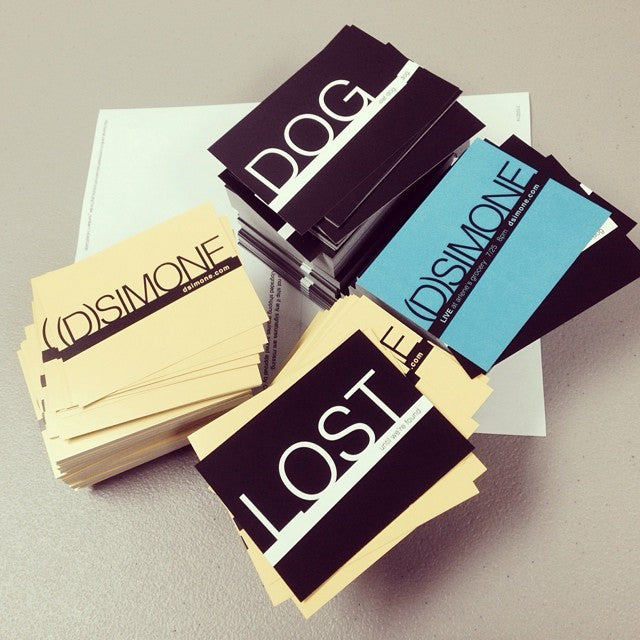 Service Descriptions
Digital Proof

A Printkeg artist will prepare your artwork for printing and send you a visual in PDF format via email. This usually takes place within a few business hours. The image we will email you showcases trim location and CMYK colors in a limited fashion.

Make Graphic Work

This $9 option informs our staff to move forward with quick fixes and tackle any possible obstacles. Benefits may include reviewing file dimensions, tackling border issues, and reworking challenging "bleed" areas. There is one goal in mind: to ensure perfect Art Prints.

Edit My Design

This option is inexpensive for hiring us to modify your image file. Our designers edit or place elements into your file, like text, images, etc. The most common use of this service is changing event dates, removing signatures, and swapping photos.

Create My Art

We hire a trusted graphic designer with whom we've worked closely to help you create a new design from scratch. Most communication is via email. Most designs are finished in only a few business days.

Rush Turnaround

Rush Turnaround speeds up your order time by one day. That could mean same-day printing. You need your prints urgently, so we will try to make it happen. We sometimes expedite the shipping if we cannot honor same-day printing.

Free Art Inspections

A human artist reviews every single file before printing starts. If we notice any problems, a Printkeg representative will contact you via email with options how to move forward.
Why Should You Print With Us?
Guaranteed Happiness

Our primary goal is to make sure you are happy with your prints, The Printkeg Promise. This is our guarantee and commitment to serving artists across the nation. It doesn't help anyone if you purchase retail art you can't actually sell. We are here to ensure your success.

Dedicated to Artists

In our "About Us" area, you can view incredible photographs of the most recent Fine Arts Printing projects we've worked on. We geared our entire atmosphere, including the workforce and production facility, to serve retail artists first and foremost.

Fast Production Times

We contribute some of the fastest turnaround times for Art Prints in the Fine Arts Printing industry. You'll be impressed with our fast production times, rush turnaround options, and available expedited shipping methods.