Regular price
Sale price
$ 18.99
Unit price
per
Sale
Sold out
Backlit film is the print medium for lightboxes or any application that entails shining light from behind. Backlit posters are weatherproof, scratch-resistant, and withstand UV sunlight. A backlit film is a durable option for indoor or outdoor lightbox graphics in lobbies, theaters, stores, event venues, and transit stations.
Although many customers use our large photo gloss posters for lightboxes, a long-term, brighter solution consists of prints on backlit film. Composed of a 9mil semi-rigid material and glossy topcoat, backlit signs or posters allow customers to showcase fabulous imagery and messaging. Your signage stands out with vivid backlit graphics and superior light diffusion for home or commercial use.
We do not sell lightboxes.
About the Film
Our nine mil, 275-gram polyester backlit film media is known for durability and incredible image quality, and color saturation. The film coating resists flaking when cut and is scratch-resistant. This media is highly flexible and ideal for indoor or outdoor displays in high-traffic areas.
Custom Sizes Welcome
We can provide many customized dimensions other than the ones listed in the above form. Please contact us with your project details for custom pricing. We can go up to a 59" width and 129" height. The smallest we can go to is 12" in width and 12" in height. 
Turnaround Times
Two to three business days plus shipping time.
Digital Proofs For Backlit Posters
If a digital PDF proof is vital, please let us know in the "Messages / Deadlines" area, and we can usually send one within 6 - 8 business hours ($5 per artwork). Typically, proofing is not necessary for wide-format printing.
Digital proofs will alter turnaround by adding one extra day. Turnaround begins once you approve artwork for production.
---
Art Specifications
Unlike our large poster printing, we use solvent ink instead of dye for printing on backlit film. Please quickly review the below art specifications for high-end printing on backlit film.
Please add a one-inch trim area to your file. For instance, if you intend to print a 24x36 or 27x40 backlit poster, the files should be 25x37 or 28x41. We cut a half-inch from each edge. We will handle the dimension changes if you do not provide that extra space.
Try to ensure your image file will be at least 200dpi. 300dpi is the standard setting considered high-quality. We will accept as low as 200dpi for most large format printing. Many applications export art as a web-graded 72dpi or 132dpi - so be careful. Those images may look incredible on your forgiving monitor but not-so-great via print.
We like PDF or JPG files, but we will accept other standard file types such as BMP, EPS, PNG, or TIF. If you are working in Photoshop or Illustrator, flatten layers or outline fonts before exporting. Review the "export" settings to ensure you are not inadvertently compressing your art.
Unlike our other large format products, we print backlit posters in CMYK color mode. We will print large posters, watercolor prints, and panoramic prints in RGB, but not backlit signs, since we use a different technology that is solvent-based.
---
Custom Backlit Posters are Beautiful
We implement a unique technique for backlit film printing that results in ultra-quality and translucent finishes with bright colors under artificial or natural light. Promote your movie premier, specials and sales, or brand name attractively.
---
Printing Backlit Posters FAQ
What are backlit posters?
We make Backlit Posters using a 9mil semi-rigid transparent material that allow light through for superior light diffusion. These prints work well for placement inside lightboxes found at theaters and outdoor signage spots.
How should I make my backlit poster file?
Just a few things to remember for setting up your artwork. Make sure you create your design at a resolution of 200 dpi or higher at full scale. Add 0.5" bleed on all sides of your artwork for a 1-inch total. 
Does the backlit poster come with hardware?
No, we do not sell hardware for backlit posters at this time.
Can I place backlit posters outside?
Place your backlit posters in lightboxes that provide UV protectant sheets such as styrene or acrylic.
Why is my backlit poster printed dark?
We intentionally print backlit posters dark, so true colors show once placed inside a lightbox.
---
Other Poster Products You Might Be Down With Printing.
If the backlit film isn't your game, printing large posters is not quite the same. For custom wide format prints, you can choose photo gloss or photo matte papers. Combine that with a 12-color ink system for delicious poster prints.
Another alternative to backlit film and large posters include watercolor or canvas printing. We don't intend these options for lightboxes, but they are striking for home or office decor.
Other wide-format solutions include yard signage printed on plastic that can be almost any custom size. We also provide customized window signage, including films and clings.
And, of course, if you are trying to make a splash without backlit posters and lightboxes, you can hit us up for a custom-printed vinyl banner. Add grommets, hems, and pole pockets are your leisure.
---
View full details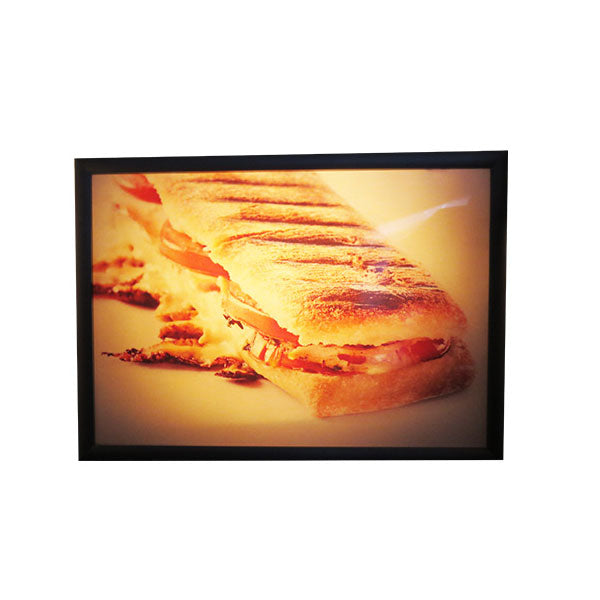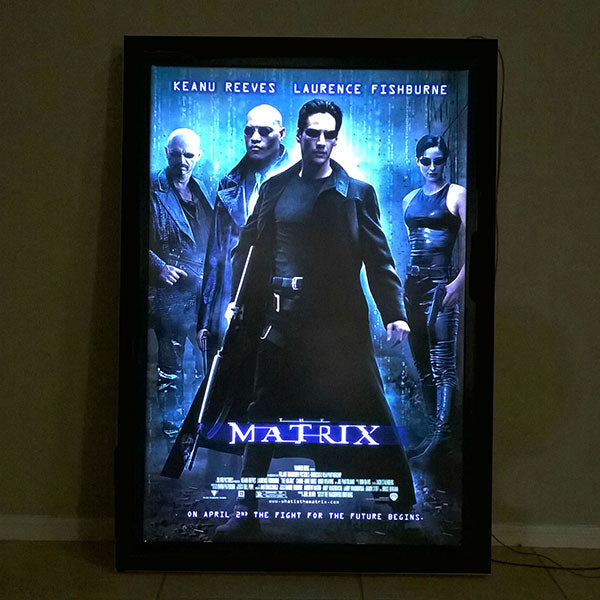 Service Descriptions
Digital Proof

A Printkeg artist will prepare your artwork for printing and send you a visual in PDF format via email. This usually takes place within a few business hours. The image we will email you showcases trim location and CMYK colors in a limited fashion.

Make Graphic Work

This $9 option informs our staff to move forward with quick fixes and tackle any possible obstacles. Benefits may include reviewing file dimensions, tackling border issues, and reworking challenging "bleed" areas. There is one goal in mind: to ensure perfect Art Prints.

Edit My Design

This option is inexpensive for hiring us to modify your image file. Our designers edit or place elements into your file, like text, images, etc. The most common use of this service is changing event dates, removing signatures, and swapping photos.

Create My Art

We hire a trusted graphic designer with whom we've worked closely to help you create a new design from scratch. Most communication is via email. Most designs are finished in only a few business days.

Rush Turnaround

Rush Turnaround speeds up your order time by one day. That could mean same-day printing. You need your prints urgently, so we will try to make it happen. We sometimes expedite the shipping if we cannot honor same-day printing.

Free Art Inspections

A human artist reviews every single file before printing starts. If we notice any problems, a Printkeg representative will contact you via email with options how to move forward.
Why Should You Print With Us?
Guaranteed Happiness

Our primary goal is to make sure you are happy with your prints, The Printkeg Promise. This is our guarantee and commitment to serving artists across the nation. It doesn't help anyone if you purchase retail art you can't actually sell. We are here to ensure your success.

Dedicated to Artists

In our "About Us" area, you can view incredible photographs of the most recent Fine Arts Printing projects we've worked on. We geared our entire atmosphere, including the workforce and production facility, to serve retail artists first and foremost.

Fast Production Times

We contribute some of the fastest turnaround times for Art Prints in the Fine Arts Printing industry. You'll be impressed with our fast production times, rush turnaround options, and available expedited shipping methods.